Small living, big style – that's Ridpath Club.  Enjoy your well-thought out space with a downtown Spokane view that is sure to please, our renovations also include wheelchair & handicap-accessible apartments.  We have something for everyone!
Whether you're looking for a beautiful downtown Spokane view, the best priced studio, or that perfect apartment floor plan we can help you decide – choose your favorite style here.
Enjoy the Ridpath Club lifestyle, with easy access to anything and everything downtown.
The Ridpath Club Apartments
The Ridpath Hotel was opened by Col. William Ridpath in 1900, and rebuilt after a fire in 1902. It was nearly destroyed again by fire in 1950 and rebuilt as the tower it is today. The tower was designed by San Francisco architect Ned Hyman Abrams.
The Ridpath Hotel was a key location for dances and political events, and was visited by celebrities including Elvis and Michael Jackson.
The hotel closed in 2008 and is now undergoing a complete revitalization as it converts to a modern, high rise, residential apartment community.  The Ridpath Club Apartments will feature studios and one bedroom apartments with amazing views of downtown Spokane.  Eighty percent of the property will be rented as affordable housing apartments with restricted rents based on income limits.
Residents of the Ridpath Club Apartments will enjoy community gathering spaces, a mezzanine and lounge area, a high tech laundry center, an attached restaurant, and well-equipped newly renovated apartments on every floor.
See our Frequently Asked Questions page for more details!
Interest in applying? Click here for our application page!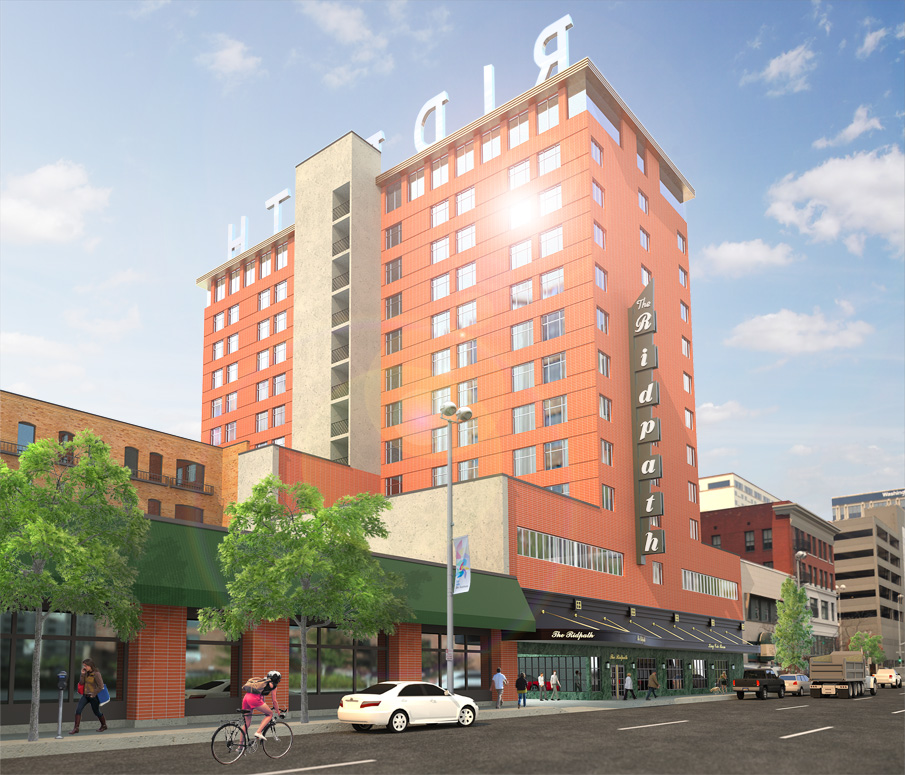 515 West 1st Avenue
Walker's Paradise
Explore Riverside on Walk Score
Next Steps
We have newly renovated apartments available today!  Get in touch with us today about making your move to The Ridpath Club Apartments.